We take pride in the deep history of the recipes for each dish on our entire menu. Our recipes have been handed down through many generations, and we continue to produce the ultimate in Northern Indian Cuisine.
Throughout these generations, we have continued to produce what can only be described as Flawless Mutton Masala.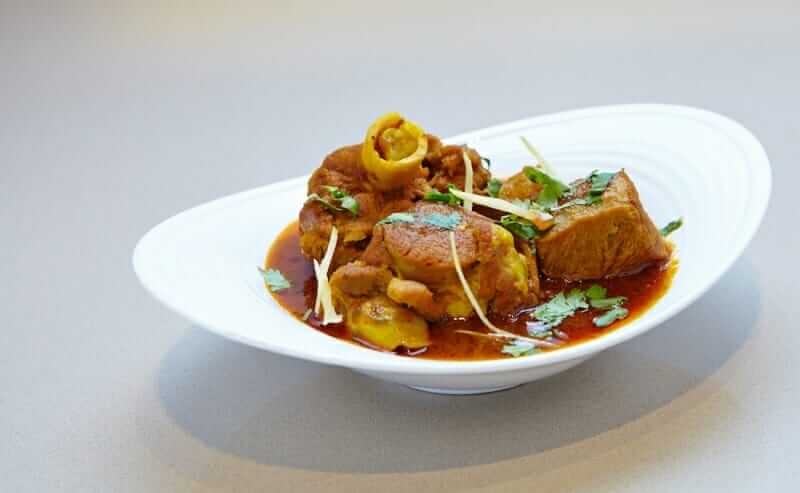 The Secret is in Our Preparation
Our highly skilled and trained chefs begin by choosing only the best cuts of mutton. Then the meat is combined with all the ingredients and slow-cooked together.
Our slow-cook process yields the most tender meat and flawless lamb curry. 
Due to various Indian chefs adding or removing ingredients, many versions of this delicious staple of Indian Cuisine have been created over time.  With endless combinations possible, Royal India has received several awards over the years, such as 'Thailand's Best Restaurant' award (2002 – 2009) from Thailand Tatler Magazine.
Royal India Siam Paragon's Mutton Masala
This curry is a must-try dish at Royal India Restaurant in Siam Paragon. Our cooking style creates a full-flavored dish and reduces the natural odors of the meat.
At Royal India, our famous Mutton Masala offers total deliciousness. There is nothing better than a bowl filled with soft and tender chunks of savory marinated lamb.
When we combine it with Indian spices and our secret gravy, you will see why this is one of our more popular dishes. One important fact of Mutton masala is to choose high-quality chili.
We selected the best quality chili powder, so the color of this dish served to perfection. Combine this and a good organic cut of mutton, and the result is perfection.
Come and taste the difference for yourself, we don't disappoint
Allow us to prepare an unforgettable dining experience for you.